What is Quick Reply?
Quick Reply is a cloud service that supports the accumulation and utilization of business knowledge with AI. The system has four features—FAQ registration, FAQ search, training data registration, and FAQ/training data management—and can improve operational efficiency with minimal burden, without changing the existing e-mail environment. By providing a mechanism that enables on-site personnel to accumulate and utilize knowledge, the system reduces the burden of AI operations, such as the scrutiny of business knowledge, checking of correct and incorrect answers by AI, and registration of training data, which have tended to be concentrated on system administrators in the past. It also enables speedy registration and maintenance of business knowledge required in the field.
Issues in utilizing business knowledge
Many times in the past, the same question has been
answered
For response, past email history
is searched and referenced
When responding to inquiries
specific experts need to be consulted.
Busy with daily operations,
no time to create a business knowledge base.
It is necessary to organize and accumulate valid inquiry/response data to utilize business knowledge. However, the workload will increase if accumulation becomes the objective, hence it is necessary to create a mechanism for accumulation without burdening the workflow. In addition, multiple people involved in the operations should be able to reference the accumulated knowledge, and a system must be in place to allow easy utilization of the knowledge.
Utilization of business knowledge with Quick Reply
addresses this issue
Quick Reply is a cloud service that supports the accumulation, utilization and learning (advancement of utilization) of business knowledge, and can be used starting from zero knowledge base. By simply installing an add-in to your mailer environment, Quick Reply will enable you to easily search for queries delivered to your mailer and provide functions such as "Insert as an answer in reply email" or "Register the response to the mailer as a new FAQ."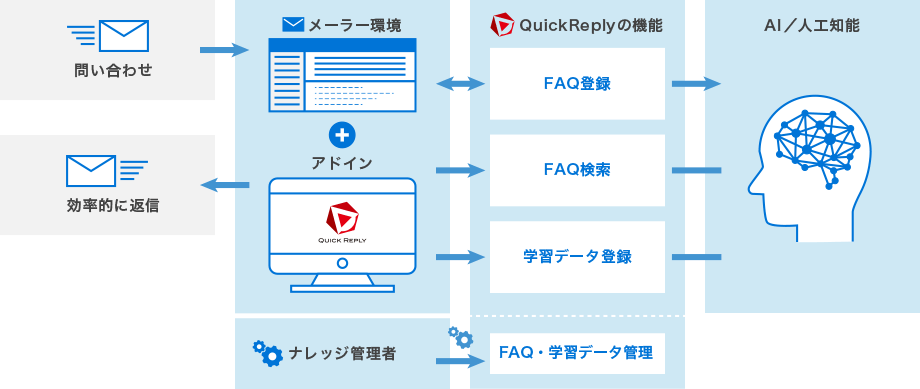 Help desk
・Search past e-mails on your terminal and copy and paste similar responses to create a response text
・Dig through various folders on the file server to find the required product information from documents such as user manuals, specifications and release notes, etc.
・Refer to the FAQ system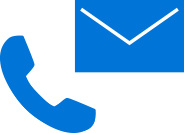 Operations
・Search past e-mails on your terminal and copy and paste similar responses to create a response text
・Escalate the queries to vendors by call/email and copy/paste their responses to answer
・Respond after confirming with in-house experts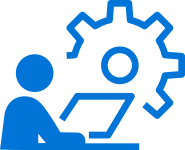 Back office such as general affairs, human resources, etc.
・Search past e-mails on your terminal and copy and paste similar responses to create a response text.
・Since there are many internal systems, the use of the tools and the rules of operation must be mastered.
・Whenever a dispatched employee is replaced, the newly dispatched employee needs to be trained from scratch.
Detailed functions
FAQ search
By selecting the query for which you wish to search the FAQs and executing the search from the right-click menu, the search results will be displayed in the side window. Search results can be inserted into the reply e-mail with a single click, making it easy to compose a reply.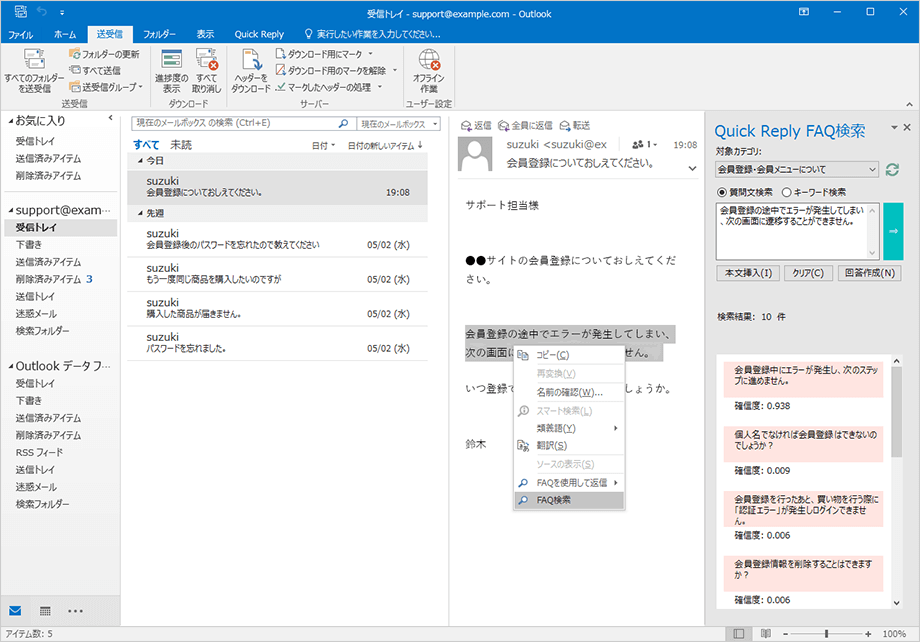 FAQ registration
By creating an e-mail reply in the "Reply" field, you can respond to the query and at the same time request the combination of a question (Q) and an answer (A) to be registered as a new FAQ.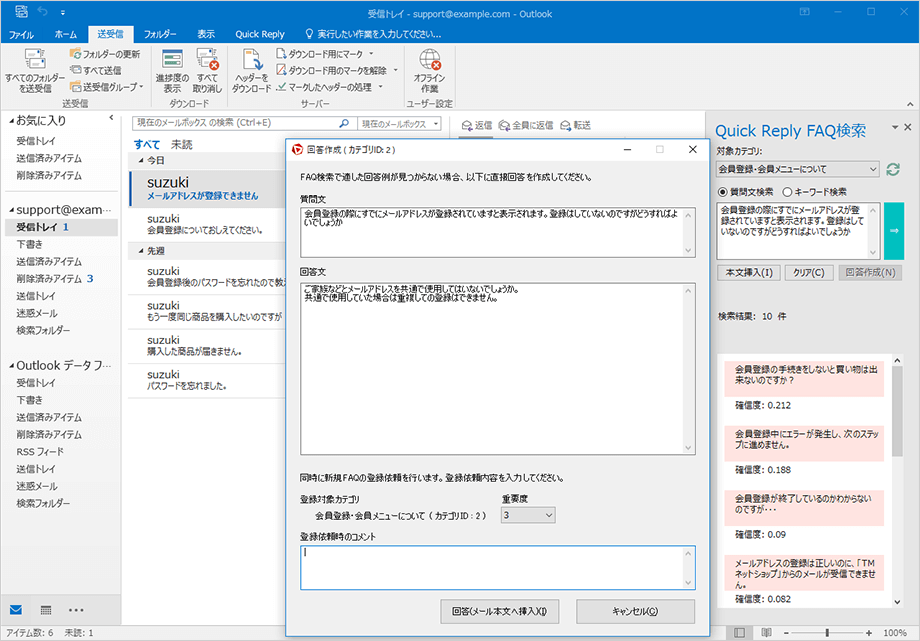 Registration of training data, etc.
01

FAQ details

A dialog box will appear to reference detailed information such as question text, answer text, and number of times the FAQ has been used.
02

Training data registration request

A dialog box for registering training data (rephrased expressions) for the search results appears.
03

Feedback

A dialog box will appear to send the evaluation of the degree of satisfaction with the search results to Quick Reply. (A sub-menu that expands on the right side allows you to send feedback without displaying a dialog and filling in comments.)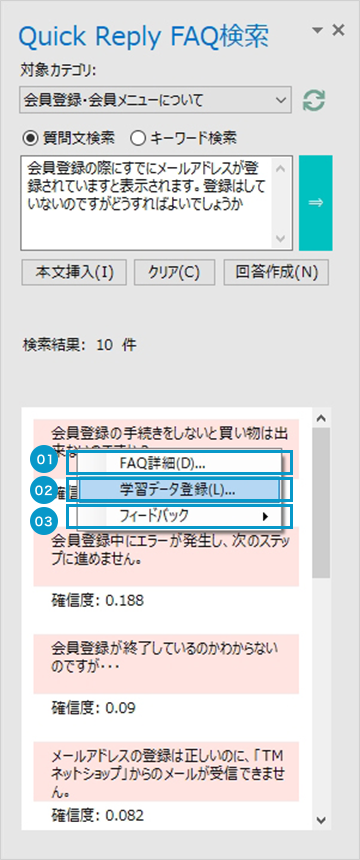 FAQ and training data management screen
FAQs and training data can be added and edited manually from the management screen accessible from a browser. Also, the management screen can be used to approve new FAQ registration requests as a learning targets, etc.