Oracle Engineered Systems Lab
As the volume of data handled by companies grows vast, it becomes necessary to optimize IT system infrastructure with a high return on investment in order to utilize the data accumulated in the day-to-day business in a more efficient manner.
NTT DATA INTELLILINK has installed a complete line up of Oracle's engineered systems in the INTELLILINK ShowRoom and established the Oracle Engineered Systems Lab so that the clients can test their workloads on actual systems and select the optimal IT system infrastructure accordingly.
The Oracle Engineered Systems Lab is equipped with engineered systems such as Oracle Exadata, Oracle Database Appliance, Oracle Exalytics In-Memory Machine, and Sun ZFS Storage Appliance, and we use these systems to provide assistance in system optimization through our "Proof of Concept" (PoC) services wherein clients can conduct preliminary verification using these actual products.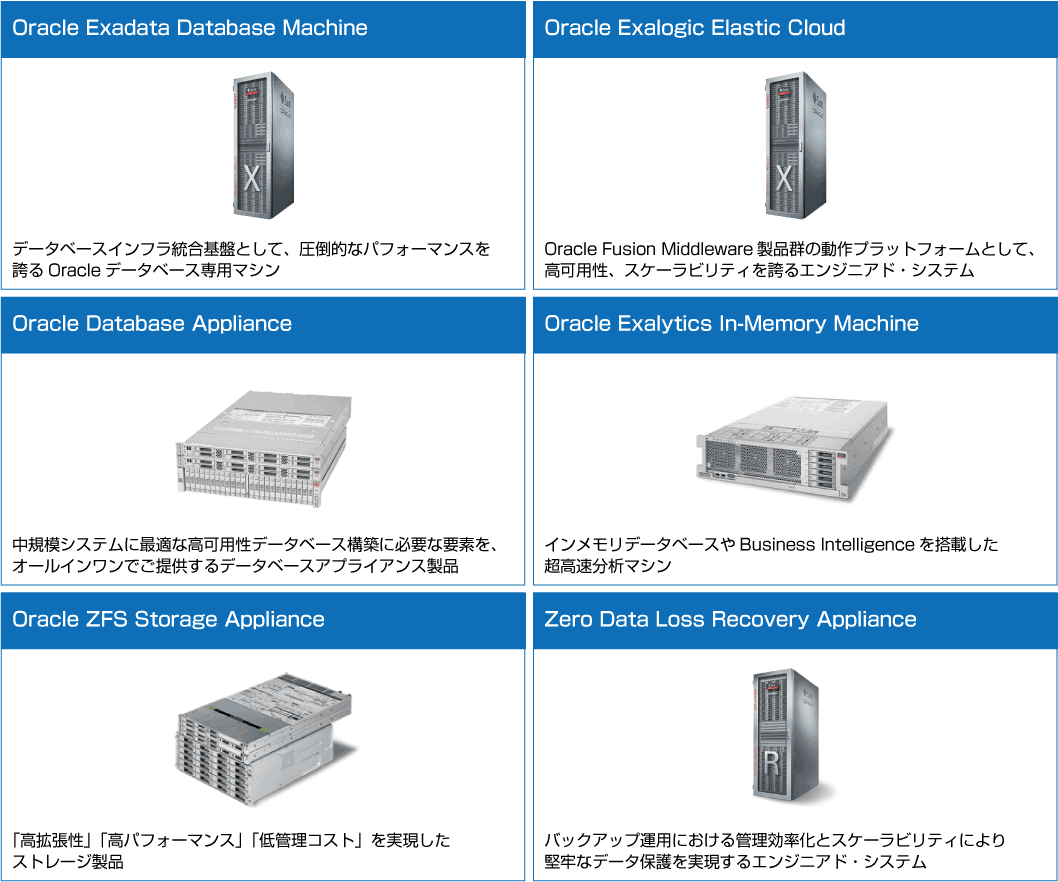 *We have also installed various software, including Oracle Database and Oracle GoldenGate.
What is Proof of Concept (PoC)?
PoC involves running performance verification using actual equipment to visualize the effects of introduction of a product before it is actually introduced.