Our Business
As a group of technical specialists in the NTT DATA Group, we have focused on six technical fields
and are developing our business to create new value and contribute to our clients' businesses.
Platform
Providing total solutions from the implementation of products to operational management
By combining our knowledge of various vendor products and the ability to build them,
we provide total solution from introduction of commercial products to operational management, and offer an optimal infrastructure environment for business digitalization and cloud shift.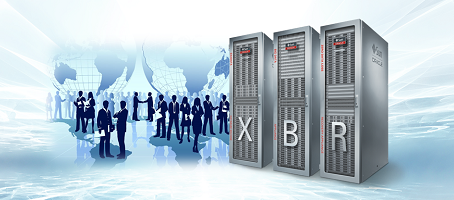 Oracle Solutions
We provide one-stop services along the system lifecycle, from consultation and quotation for the implementation of Oracle products including Oracle Database, Oracle Engineered System and Oracle Cloud to implementation assistance and product support.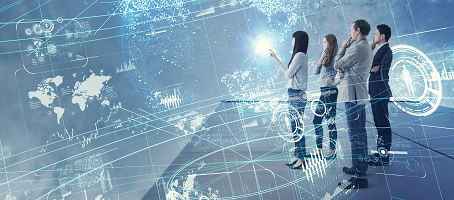 Oracle Private Cloud Appliance (PCA)
Engineered systems optimized for virtualized environments. Efficient processing of Oracle software processor licenses and ready-to-use IaaS for mission-critical operations. We promote system investments to create new growth opportunities and synergies, such as building new business models and transforming work styles through DX.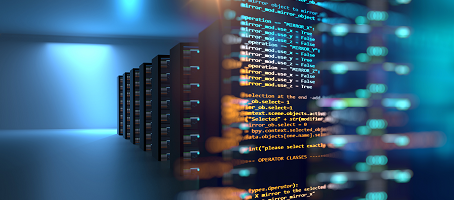 INTELLILINK Database Migration Support Service for Oracle
This is a support service to ensure safe and reliable database migration during hardware upgrades, database consolidation, etc. Through our assessment service, we propose the optimal migration plan for our clients and provide support from preliminary preparation to migration and after-sales follow-up.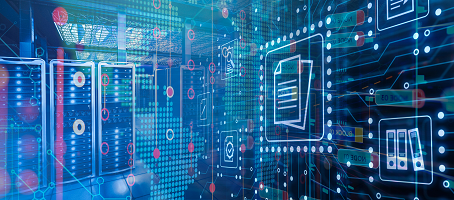 INTELLILINK Oracle Engineered Systems PoC Services
We offer "Proof of Concept" (PoC) services, wherein you can test your workload on Oracle's Engineered Systems lineup full installed in our Oracle Engineered Systems Lab, and verify the system's performance not only before implementation but also during the construction and maintenance phases.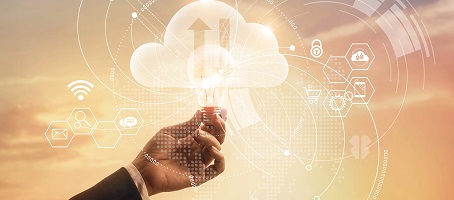 INTELLILINK Database Periodic Diagnostic Service for Oracle
This is a product support integrated service that realizes stable DB operations by assisting with periodic DB diagnostics and problem resolution. For each plan, the timing of diagnosis can be freely determined, taking into account the operational status of the system.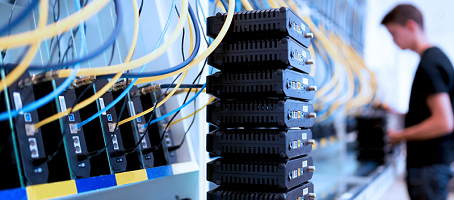 INTELLILINK Database Security Assessment Service for Oracle
Diagnose hidden vulnerabilities in on-premise and cloud-based Oracle databases in a short period of time and at low cost. We will present you with diagnostic results based on security settings recommended by Oracle and show you the points that need to be addressed.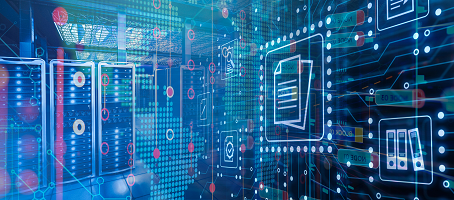 INTELLILINK Database Quick Migration Service for Oracle
We offer quick database migration service to migrate databases by utilizing the Oracle product technology line up of NTT DATA INTELLILINK. From as little as four weeks, we can assist with consolidation of multiple database environments, hardware upgrades, and migrations due to lifetime support deadlines.
Software
Providing software solutions utilizing advanced technologies
We provide assistance in application development using advanced technologies and in increasing productivity and speed of development.
We also provide outstanding solutions for software infrastructure in the areas of OSS and MS.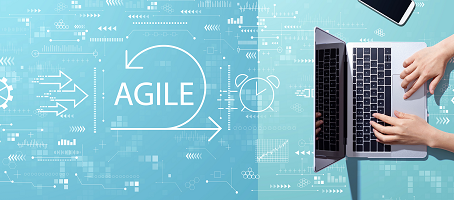 Scaled Agile Framework SAFe
SAFe is a framework for scaled agile delivery developed by Scaled Agile, Inc. (SAI) that provides support for small-scale solutions employing 50 to 125 project workers to complex systems requiring thousands of people.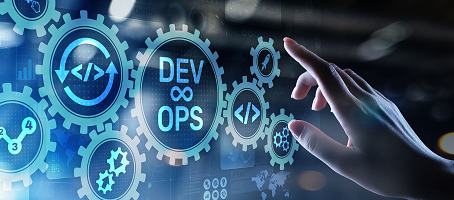 INTELLILINK Agile
We can provide total support for application of agile development—from human resource development to process development and environment construction.
We offer assistance in building CI/CD environments for agile development by consolidating our past know-how into assets and providing services centered around configuration management.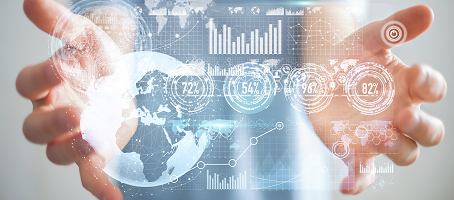 INTELLILINK Global Delivery
As a development base for Japan, we collaborate with our global group companies, do the matching for each center and propose management patterns based on the characteristics and scale of the project. We have solid support capabilities and reliability based on many years of experience, and have many Japanese-speaking members.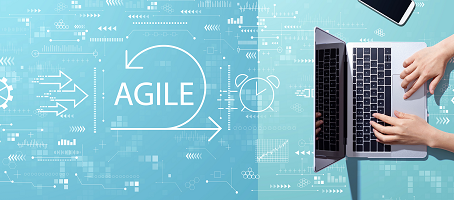 Agile development training (including remote training)
Through this training, participants can acquire various knowledge required for agile development by learning agile development methodologies and actually developing applications.
Participants learn agile development techniques and acquire know-how that will be immediately useful in practice.
Blockchain
We provide total support for blockchain implementation—from consulting to implementation and development. In addition to general consulting services, we provide blockchain Proof-of-Concept (PoC) services as well as "blockchain study sessions" where you can learn about the basics and merits of blockchain, differences from existing systems and actual blockchain introduction cases.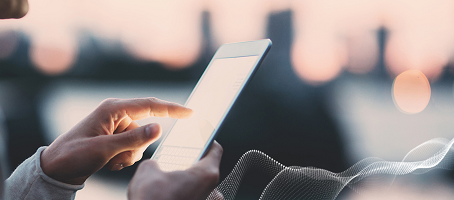 ADM (Application Development)
We support Japanese companies in the development of applications for global support and service collaboration through our global delivery system, which has a wealth of experience in this area. We provide development assistance using Waterfall and Agile methodologies. We can propose application development using a wide range of technologies by leveraging the strengths of our overseas offices.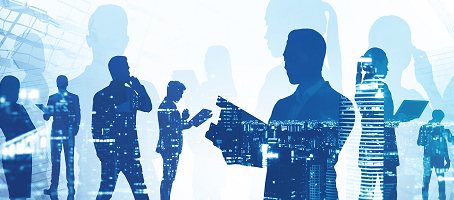 INTELLILINK Application Optimization Solutions
We provide support in optimal application maintenance and upkeep through two services—(1) application inventory diagnostics service that supports the modernization of application development; and (2) application visualization solutions that support optimal application maintenance and upkeep development by creating a repository for the structure of application assets.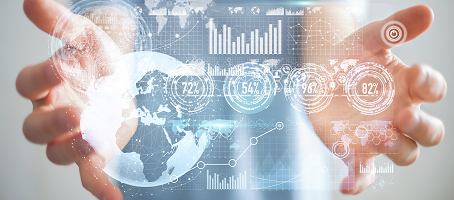 INTELLILINK CMS Implementation Service for Sitecore
Our content management service (CMS) is one of the most highly regarded content management systems (CMS) for large and medium-sized businesses worldwide, and is also recognized as a digital experience platform (DXP). Our bilingual engineers who can handle projects from the upstream and are skilled in Japanese as well as English can build a truly global website.
Cloud
Wide range of cloud-based solutions from hybrid-cloud to multi-cloud support
We use various cloud infrastructures such as AWS, IBM Cloud and Oracle Cloud and
cloud services such as box to solve the issues faced by our clients.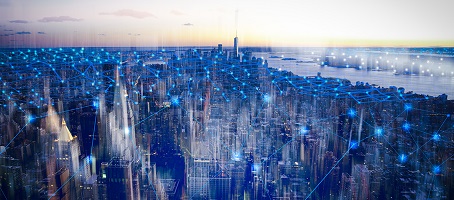 INTELLILINK-Managed Services for Oracle
This is an annual contract service wherein we provide remote support for "system operations (monitoring of system events, planning and execution of maintenance and other operations, cost management when using pay-as-you-go cloud services) and system maintenance (management and response to system issues and incidents)" of DB systems built on Oracle Cloud, on behalf of the client.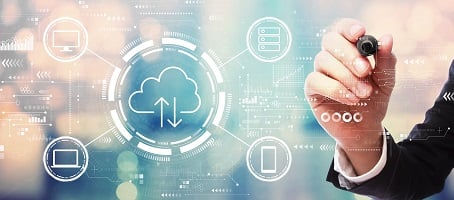 INTELLILINK Hybrid Platform for Oracle
A hybrid platform solution that provides an IT platform leveraging on-premise Oracle products and Oracle Cloud.
We provide the high-availability and security required of a platform as well as "data management and utilization" to realize data-driven decision making.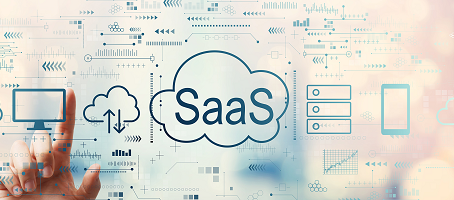 NTT DATA INTELLILINK × Microsoft
We develop and build systems utilizing various Microsoft products and cloud services such as Microsoft 365 and Microsoft Azure. Microsoft products are widely used and handled by many companies. We have an extensive experience of assisting numerous of our clients in understanding the differences and special features of each of the Microsoft products, and would like to share our strengths in the Microsoft area by providing concrete figures.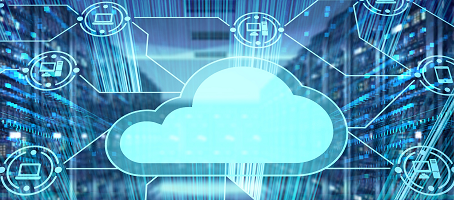 INTELLILINK Cloud Starter Pack for OCI
As a system integrator and authorized partner of Oracle Corporation, we provide support in Oracle Cloud Infrastructure (OCI) implementation to clients considering migration to Oracle Cloud.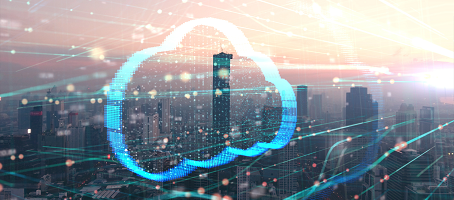 INTELLILINK System Operation Visualization Dashboard Service for OCI
Through our dashboard service we assist our clients in understanding the status of system operations using Application Performance Monitoring (APM) of Oracle Management Cloud (OMC). Create dashboard thresholds for nodes and applications to be monitored. Monitor the status of your operation from your laptop or smartphone, no matter where you are.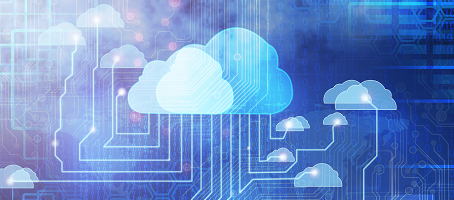 INTELLILINK Data Visualization Experience Service for OCI
Through this service, we provide the experience of data visualization using Oracle Analytics Cloud to our clients who are considering the use of data visualization. We provide the experience using large amounts of Excel, CSV, and other data. This reduces the burden of daily business data analysis.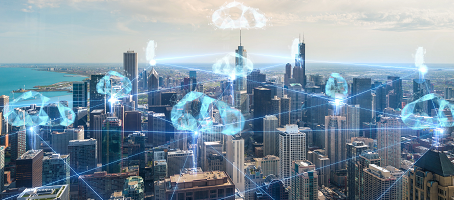 INTELLILINK ID Management Solution
We use Azure AD to consolidate authentication and authorization through Single Sign-On to cloud-based services. Linking existing management books and directory services makes it easier to manage IDs and dramatically improves business speed by achieving operational efficiency.
AI
Project support through technical assistance, including assistance in fundamental and application technologies for AI
Leverage information analysis and utilization technologies centered on fundamental technologies
to realize an AI that can be truly utilized to achieve business reforms and service innovation for clients and be the first to deliver next-generation innovation technologies for post-AI.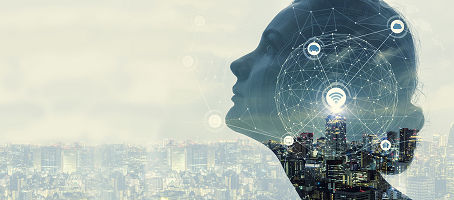 AI BUSINESS INFRASTRUCTURE
NTT DATA INTELLILINK's vision for fundamental technology—How does NTT DATA INTELLILINK plan to build the fundamental technology that will help achieve an AI that evolves at a rapid pace? See the initiatives taken by NTT DATA INTELLILINK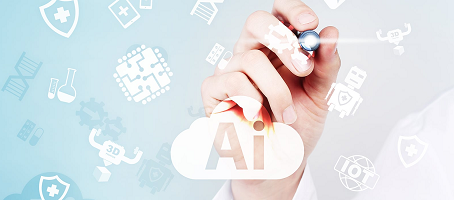 INTELLILINK Back Office NLP
INTELLILINK's Back Office NLP system is equipped with various AI functions such as document classification, knowledge comprehension and automatic summarization, which require understanding of languages and are necessary for back-office operations; and it can be used in combination with only the necessary functions which helps achieve rapid application of AI at reduced costs.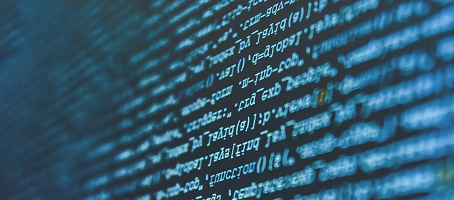 AI Application Development
We develop applications for machine learning and deep learning. In addition to realizing business applications of AI by utilizing overseas engineering resources, we can also provide Proof-of-Concept (PoC) services for business application studies and R&D for new technologies.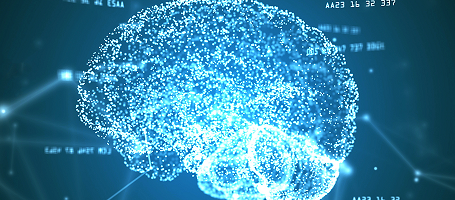 ZiDOMA data
Trust us to solve your file server problems. ZiDOMA data helps in visualizing the use status of finite resources through extensive analysis functions, which makes it possible to run appropriate operations such as capacity compression and retaining only the data that is truly necessary. We solve your file server problems by combining "our extensive analysis functions with intuitive migration functions."
Operations Management
Comprehensive support for digital transformation of operations
With focus on integrated operations management tools, we develop orchestration tools that are indispensable for automation of operations and
APs leveraging SaaS for operations management to provide integrated operations management solutions.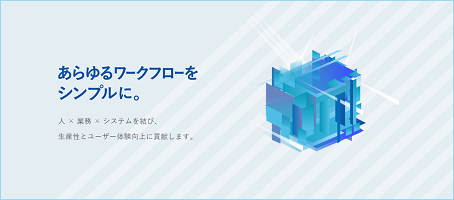 NTT DATA INTELLILINK × ServiceNow
ServiceNow is a digital workflow solution that connects all business experiences into one, with the goal of "creating new, value-added work that only people can do." In addition to the short-term implementation of ServiceNow, we also provide a combination of our solutions to solve your problems.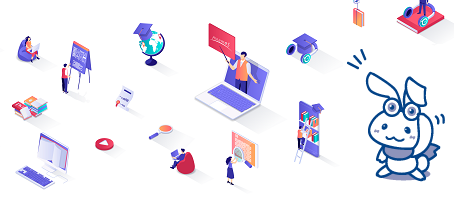 Integrated Operations Management Software Hinemos
Hinemos is software that integrates operations management and allows multiple computers to be operated and managed as a single computer.
It provides in a single package the "collection and storage," "monitoring and performance," and "automation" functions required for "integration of operations management" of a wide variety of systems.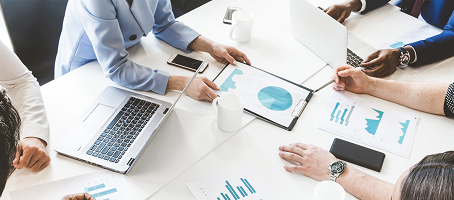 IT Service Management Implementation Support Services
We support optimal realization of DX in the IT service management area by utilizing ServiceNow, a cloud-based platform that provides highly operable UI/UX functions, optimizes IT costs through significant improvements in IT operational productivity, transforms work styles by enhancing the employee experience and improves client satisfaction by restructuring client engagement.
Integrated Operations Management/Workflow Management (ServiceNow)
ServiceNow is a cloud-based service that provides a wide range of workflows on a single, integrated platform, connecting the entire enterprise and optimizing operations.
It provides IT, employees, customers, and creators with the critical workflow for companies driving any digital transformation.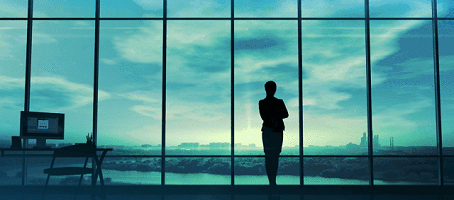 INTELLILINK System Remote Operations Support Service for Oracle
This service assigns personnel to support customer systems and provides operations support remotely. This service is for customers who wish to reduce the burden and cost of operational monitoring by outsourcing personnel.
It also reduces the load of system monitoring conducted by the customer and supports quick initial response in the event of an emergency.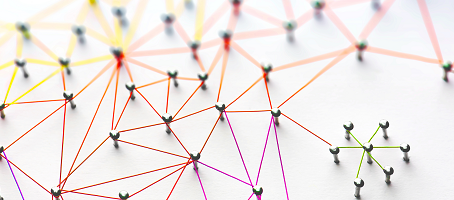 Integrated Operation Solution
We provide our own integrated operation management solutions including various solutions and services such as the collaboration between our operation management solution Hinemos and ServiceNow, and the collaboration between our configuration information utilization service and ServiceNow.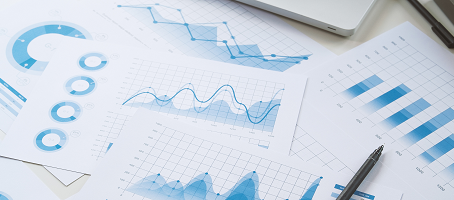 Integrated Log Management (Splunk)
It is the software that indexes data from all sorts of applications, servers, or network equipment. Using this software, you can freely search and analyze a huge number of events of all IT infrastructures in real time, and instantly respond to application failures and investigate security incidents.
Cyber Security
Provides the latest solution for increasingly sophisticated cyber attacks
In response to increasingly sophisticated cyber attacks, we provide resilience measures based on the assumption of intrusion rather than the conventional measure of simply defending against cyber attacks
and offer the latest solutions to pro-actively respond to the trend of cloud shift.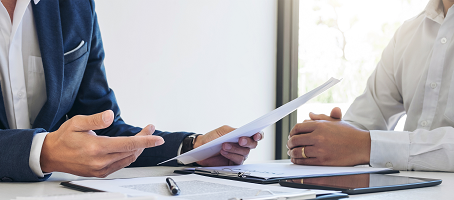 INTELLILINK Zero Trust Security Service
In response to the new challenges in cyber security for companies and organizations amidst the demand for reforms in work styles and new lifestyles, we propose security measures based on the "Zero Trust" model with corresponding solutions such as Zscaler.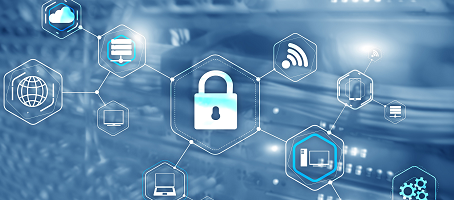 INTELLILINK EDR Security Monitoring and Operation Service
It is the integrated endpoint management solution that can implement everything from cyber hygiene (hygiene control) to threat hunting (threat investigation) by deployment in combination with multiple modules on endpoints in customer environment.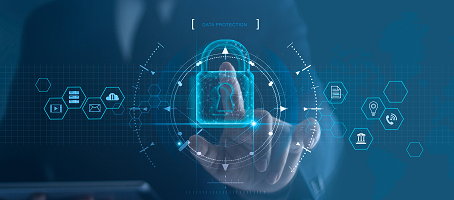 Exabeam, a user and equipment behavior analysis solution
Like conventional SIEM products, it centrally accumulates and manages logs of the operating status of various equipment and software, and can also understand the operation pattern of users and equipment through machine learning in addition to detecting threats to the internal network as quickly as possible.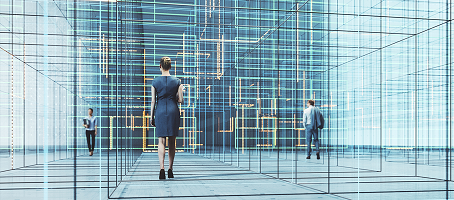 PCI DSS Total Service
We, NTT DATA INTELLILINK Corporation, are both a "security specialist" and a "certified audit organization". Starting from the auditing business with the original framework of PCI DSS, we offer the best proposal to each client from "consulting" to "solution provision", "certification audit", and "maintenance support".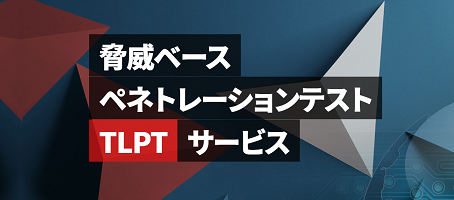 INTELLILINK Threat-Based Penetration Testing Service
Through the implementation of the TLPT, we can evaluate the cyber resilience strength and propose strategies and policies for promoting security measures based on extensive solutions of NTT DATA INTELLILINK Corporation.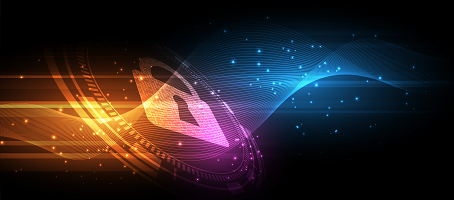 INTELLILINK Threat Hunting Service
This service supports the customer information security measures in which our analysts investigate and analyze for any traces of high-level threats that have infiltrated the system, based on the latest threat intelligence that we possess as a security service provider. It enables active investigation of activities that attackers are conducting discreetly, bypassing existing information security measures.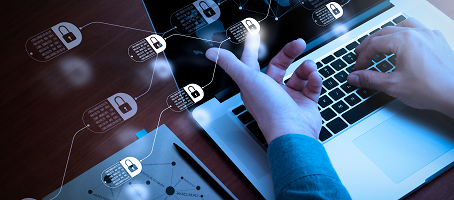 INTELLILINK Personal Information Leakage Audit Service
This service identified the personal information handled by the system and clarified its distribution channels. We prevent the occurrence of risks in handling the personal information and advise on improvement measures to enhance operational effectiveness through this service. We identify the distribution channels of personal information in the system to be audited using an audit model diagram. In this service, we investigate deviations from audit standards and identify risks of personal information leakage.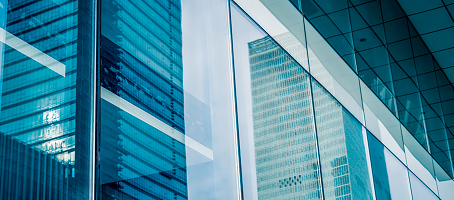 INTELLILINK Security Information Distribution Service
Supports "collection of security-related information," which is one of the CSIRT activities. We provide information on software related vulnerabilities, information or explanation regarding security incidents and accidents. Please use this service for outsourcing daily vulnerability information collection, supporting in-house CSIRT activities, and internal study sessions.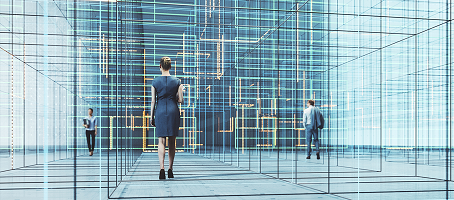 NOSiDE Inventory Sub System
This is a packaged solution that offers various management and security functions for client devices used inside and outside the company. It collects various inventory information from various machines in the system and provides quarantine LAN function, terminal security management, and internal PC asset management. In addition, the remote access management function checks the security status of terminals connecting from outside the company and allows only safe terminals to connect.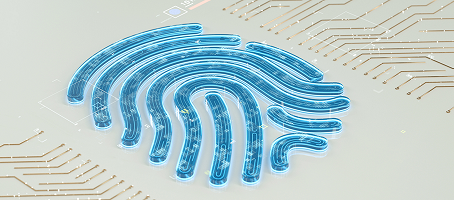 VANADIS Authentication Infrastructure Solution
It is the authentication infrastructure solution that enables single sign-on by centrally managing user information and authorization information used by many systems deployed within a company in a database. We provide solution for problems related to ID management and user authentication based on our experience and expertise gained through the construction of internal authentication systems of NTT DATA Group.