Oracle Exadata Database Machine
The Oracle Exadata Database Machine consists of Oracle Database-optimized storage server, high-performance Infiniband switch, and a large-capacity smart flash cache, and is the Oracle engineered system that delivers the fastest performance as an execution platform for all database processing, including OLTP, analytics, and database integration.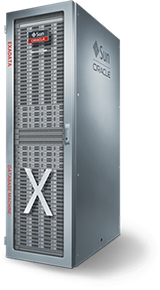 High-speed processing of large data warehouses

Ultra high-speed search of large volume data (Smart Scan)
High data compression by column (Hybrid Columnar Compression)
High-speed network between DB and storage (Infiniband switch)

Integrated database infrastructure that combines online and analytical processing

Large-capacity smart flash cache

Database server aggregation

Flexible workload management by CPU, I/O and network resource control
Advantages of Installation
Flexible scale-out configuration

Starting with a minimum configuration of two database servers and three storage servers, additional servers can be added as needed.

Reduced burden of design and operation, and cost minimizing

No need to select equipment or guarantee operation as the system is pre-verified and configured with the optimal combination of HW/OS/DB. Delivery time can be shortened.
High-speed processing reduces CPU resources and DB license cost.

Centralized support speeds up the troubleshooting

No need to separate hardware and software in case of failure.
Analysis work using our actual equipment environment enables quick problem solving.

Improved operational management efficiency with Oracle Enterprise Manager

Oracle Enterprise Manager enables easy monitoring and fault handling, allowing proactive response before the problem appear.
We verified whether Oracle Exadata is really fast.
In order to confirm whether system performance issues can really be solved, we can measure the performance using actual data and applications of the current system on Exadata actual equipment, as well as perform tuning based on our expertise.
Process Name
Process Time
Current Environment
Exadata
Before Tuning
After Turning
Tuning Details
Data extraction
1 hour, 2 minutes, 44 seconds
4 minutes 7 seconds

25.0 seconds

Disabling INDEX
and parallel degree 24

In addition to simple DB performance comparison, you can also perform the following application-specific verifications.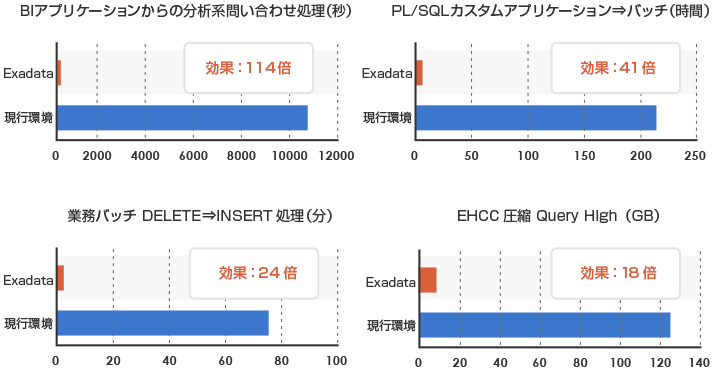 Activities of NTT DATA INTELLILINK for safe and secure installation by making Exadata even easier to use
INTELLILINK Reference Architecture
~ Reference model that provides optimal design in advance based on actual results ~
We developed a reference model based on the expertise gained from extensive installation experience of Engineered Systems.
We have started providing a service that implements pre-designed security features during the initial construction of Exadataas a first step.
Design security-related parameters
Refer multiple security standards and guidelines
Check standard configurable security parameters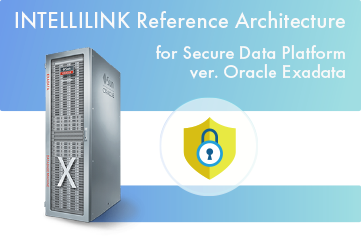 Test implementation on internal verification server
Verify that each setting works as intended
Confirm that basic operations are not affected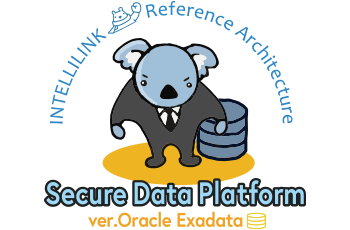 Oracle Exadata and Hinemos Integration for Simple Operation Management
We have launched Oracle Exadata support and installation service of "Hinemos", integrated operations management software.
Integrated operations management, including running Oracle DB on Exadata, can be achieved at low cost.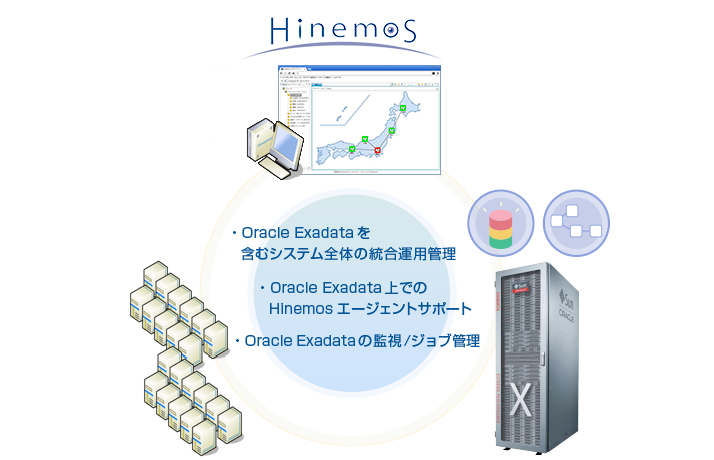 What is Hinemos?
It is the integrated operation management software that enables "automation of operations" such as "monitoring" and "jobs" and maximizes the cost advantages of open source software.
In addition to conventional on-premise environment, Hinemos can also manage mixed virtualization and cloud environments from a single operation screen.
It also provides centralized control over multi-cloud environments including virtualization infrastructure, cloud services, and virtual networks.
Please click here for details.https://www.hinemos.info/
Want to try Oracle Exadata?Oracle Engineered System Lab
Oracle Engineered System Lab is a verification facility where the latest Oracle Engineered Systems are installed and you can use the actual environment.
The service can be used according to your needs, such as visualization of installation effect through pre-installation PoC (Preliminary Verification), performance verification, and prior confirmation when applying patches.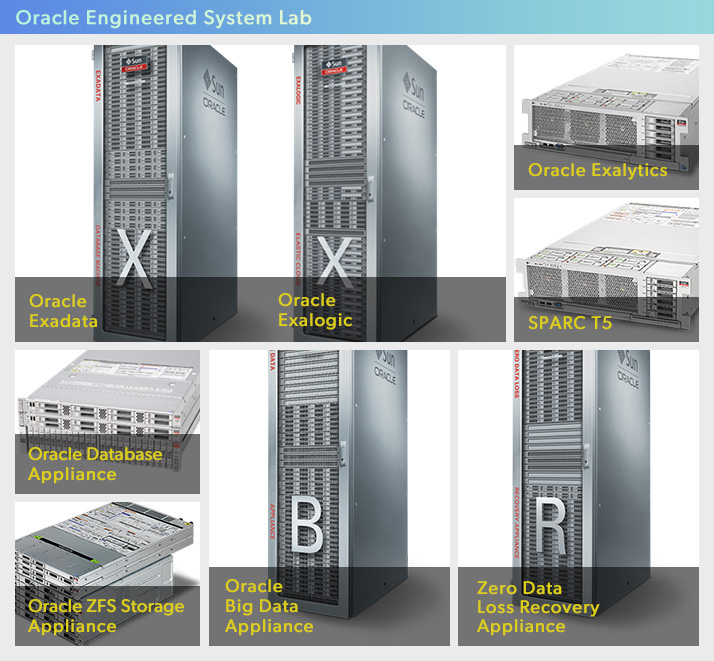 Application Examples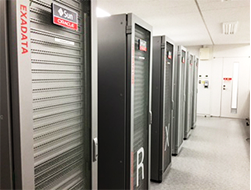 Oracle Exadata performance verification
Verification by Big Data SQL scenario
Zero Data Loss Recovery Appliance performance verification
Prior confirmation of patch application/version upgrade
Related Services