NOSiDE Inventory Sub System IT Asset Management
Inventory Data Collection Function
Each of the following software/hardware information is collected. Inventory information can be automatically collected in the background, even when quarantine function is in operation.
Software Information

OS information, Web browser information, application information, antivirus software information, firewall information, patch information, etc.

Hardware Information

Machine information, BIOS information, CPU/memory/ HDD information, network information, etc.
*Items to be acquired can be added by addition of definitions by the administrator.
*You can also narrow down the collection items or change the frequency of collection by category.
PC Aggregation Function
With this function, the number of machines can be counted based on machines, users, security status, software, unused licenses, and subnets.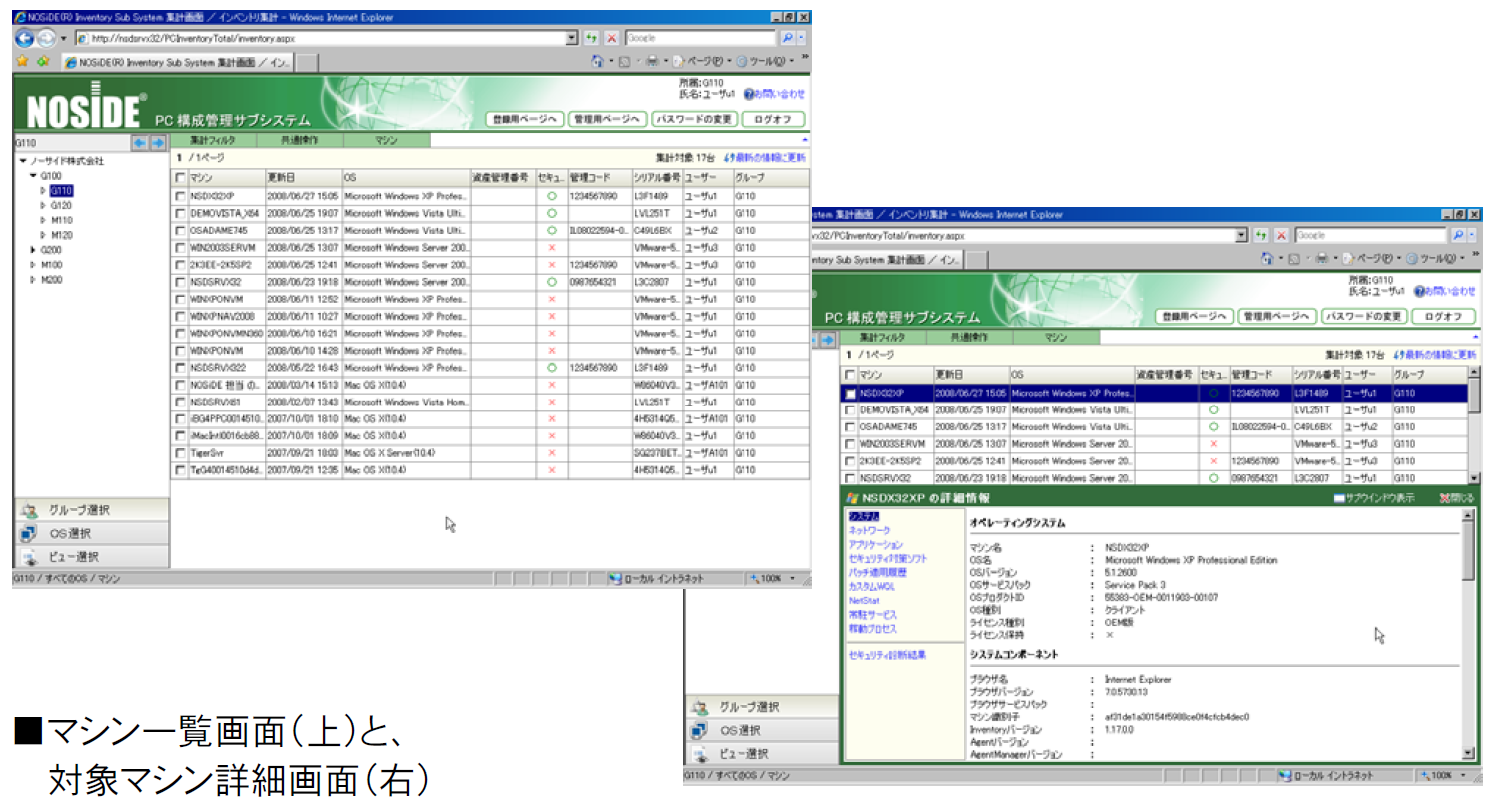 Software License Management Function
Software license management is becoming increasingly important but is a difficult to achieve. This system helps achieve efficient software license management.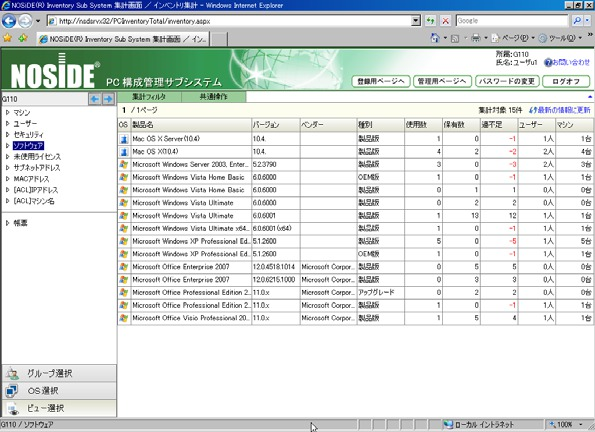 License List Screen
You can count the excesses and insufficiencies in software licenses from various angles such as overall, by department, by operating system, and by application. You can easily transfer excess licenses from one organization to another organization in need of those licenses, thus ensuring effective use of licenses.
Aggregation Report Output Function
Aggregated data can be exported to worksheets with simple operations.
Custom View Function
User-defined forms can be created and output when inventory information collected from PCs is compiled.
Contracted Asset Management Functions
Contracted asset information (fixed assets, leased/rented/purchased goods, maintenance) can be imported from accounting and purchasing systems in CSV files and managed in conjunction with inventory information.
License Management Workflow Function
License management workflow functionality allows users to perform software license inventory operations (survey and adjustment of the number of license purchases and actual usage).
.
Other Features
Also equipped with a type setting function for software license management, a software addition detection function and a license summarization function.