Column: Open Innovation Based Services
At NTT DATA INTELLILINK Corporation (NDIL), Japan, we established a dedicated Global Technology Section, to cater the needs from Japan and Global companies for DX through our wide Digital offerings utilizing our global delivery center, Deep-tech early and mid-stage startup partners and our consulting firms. This column is mainly based on NDIL and Zinnov combined research and BCG framework for startups as it closely resembles NDIL approach and ecosystem for Corporates as well as DX startups. Let's discuss Open Innovation, benefits and services NTT DATA INTELLILINK (NDIL) enables using NDIL Open Innovation Ecosystem for companies in Japan and global markets.
1. Need for innovation with deep-tech startup technologies for corporates
Innovation is focused as one of the top priorities for companies irrespective of scale in current globalized competitive environment. For sustainable growth, companies are collaborating with companies across the world to get new ideas to develop new products and services. Globalization, information and communications technology (ICT) advancements and rising technological complexities drives businesses to collaborate for Innovation, which is also known as "Open Innovation". [d]
Benefits of Open Innovation

Figure 1: Benefits of Open Innovation[d]
"Deep-tech", the next source of deep technological innovations and disruption. The disruptive solutions built around unique-core-protected-hard-to-reproduce technological or scientific advances. Deep-tech startups have a strong research capability to create values by developing disrupting solutions and business models. Innovations are led by megatrends in global climate, demographic shifts, resource scarcity, an aging population, legacy to DX as well as scientific innovations impacting all domains and industries. [b]
Challenges for these startups
・

lengthy time-to-market

・

high capital intensity

・

technology risk

・

complexity

・

commercial applications
To address these challenges deep-tech startups need to
・

market access

・

technical expertise

・

business expertise
2. Need for Deep-Tech Startups Services in Japan specifically
Traditionally Japanese companies were the most innovative with in-house R&D and innovations. With DX wave, the company centric R&D's missed in understanding technology complexity, technology dynamics also lagged in adapting, competing and globalizing the products and services. The true innovation offers new values and services, for which it requires more resources than their own in-house has. Companies face challenges like time to market, intensified and accelerated competition, globalization, economic crisis, growth sustainability or even existence in question. Few of the reasons behind these challenges in digital era are: [c]
a.

Slow response to changing needs of customers and delivering values

b.

Lower DX R&D investment

c.

Companies short-termism, no foresight

d.

Low mobility of human and

e.

financial resources

f.

Aging Population reducing actual working class

g.

Self-reliant and Isolation from the global network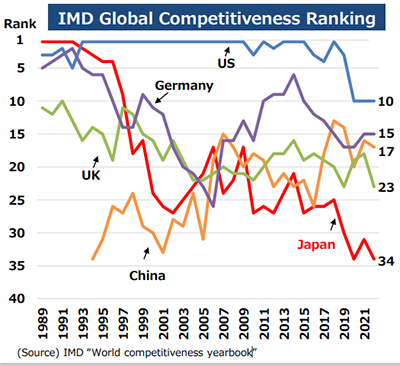 Figure 2: Japan Global Competitiveness Ranking[c]
Japan is consistently ranked lower (from 1 to 43 now) as per IMD Global Competitiveness ranking. IMD states multiple challenges ahead of Japan like
・

Realize a virtuous cycle of growth and distribution.

・

Promoting efforts to realize a science and technology nation

・

Resolve the issue of the rapidly aging population

・

Revitalize rural areas through a Vision for a Digital Garden City Nation.
Keeping needs of the domestic and worldwide users at the center, the Japanese companies need to work towards adapting innovation creation model which focuses on creating products and services. Management crucial support and strategies to achieve sustainable growth at speed and seeking collaboration with external organizations and open innovation must be part of the process. [a] To Innovate better and at speed, companies have to rely on a large network of partners and competences. Which can be achieved with collaborating with various types of partners: Business Partners, Individuals, Research organizations, universities.
3. Overall approach for deep-tech/startup collaborations
Bringing more entrepreneurial mindset, send a signal of innovative company to the ecosystem, focus on collaborations that have a practical business goal such as turning an early-stage challenger into a business partner, or entering a new market and business model by accessing external specific skills and talent, or reducing R&D cost or time to market. Its challenging to finalize deep-tech partner. Here are steps to identify right deep-tech startup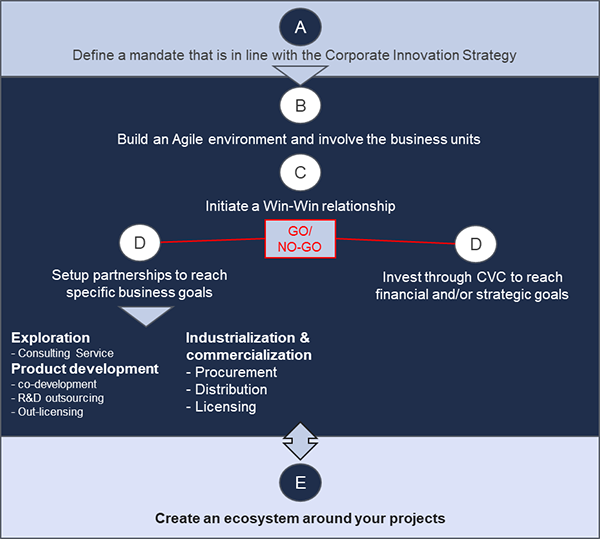 Figure 3: BCG Framework to Collaborate with Startup[b]
Companies interested in collaborating with deep-tech startups must find an appropriate balance between internal sourcing of innovation, using company's own capabilities (R&D, internal idea contests, and innovation labs) and external sourcing of innovation (including partnering with startups) [b]
Define strategy:
a.

Maturity profiles of the startups (early stage, middle stage, or late stage)

b.

Required resources (dedicated budget, people and so on) for delivering as per strategy.
Initiate a Win-Win relationship: (NDIL can contribute to establish)
a.

Upfront addressing IP rights and exclusivity

b.

Celebrate short-term and small wins.

c.

Alignment on common roadmap and KPIs

d.

Review KPIs regularly
Foster right mindset with agile:
a.

Adapt lighter, faster processes.

b.

Fast-track decision making.

c.

De-risk the technology

d.

Define KPIs
Collaboration at Next Level: (NDIL can contribute to establish)
a.

Reach specific business goals.

b.

Weigh the value of an exclusivity-based relationship.

c.

Leverage corporate network to reach strategic goals
Here we shortly explain the part of BCG framework where NTT DATA INTELLILINK can contribute corporate collaborations with Deep-Tech Startups. The startups focus on technology during the early stage and on the product and business model during the middle stage. NDIL has established ecosystem with partners in Early stage and Mid Stage startups with strong DX and emerging Technologies capabilities from skill as well as futuristic products perspective. Established companies brings value add by mentorship or guidance during early stage. Established companies can provide valuable insight and advice on navigating industry dynamics, building a strong brand, ups access new markets, gain exposure and accelerate their growth and securing funding during mid stage. Here we explain how BCG framework resembles NDIL ecosystem and approach for early and mid-stage startups by explaining phases. In NDIL ecosystem there are selected quality startups in different phases and can contribute immensely for needy Corporate growth in digital transformation journey.

Figure 4: BCG Startup Maturity Stages[b]
Exploration Phase:
・

Scientific knowledge for software architecture and mathematical formulation

・

Conceptualization or application formulated (Practical applications identified, basic algorithms, concepts are coded, experiments performed with synthetic data.)
Experimental Proof of Concept:
・

Limited functionalities development to validate critical properties and predictions using non-integrated software components.

・

Key functionally critical, software components integration. Establish interoperability and begin architecture development, performance in these environments predicted.
Functional Prototypes:
・

End to end software elements implemented and tested in relevant environment.

・

Interfaced with existing systems/simulations confirming to target environment.

・

Confirmation on performance, operational
Minimum Viable Products (MVP):
・

Software demonstrated on full scale realistic problems.

・

Partially integrated with existing hardware/software systems,

・

Limited documentation made available.
4. INTELLILINK Incubation Service
At NDIL's Global Technology Section, we contribute to our customers in Digital as well as future readiness with Emerging Technologies. Our ecosystem where we collate with Early and Mid-stage Deep-Tech startups helps our customer to be the leader in technology usage.
Utilizing our expertise, we have collaborated with TiE consortium, India's Management consulting company (Zinnov) and come up with "Creation of GT Innovation Service" offering "POC as a Service" and "Market Research as a Service". We offer comprehensive Open Innovation services that enables companies to convert innovation into growth, leveraging external resources in our ecosystem.
Following are the areas, we offer to serve our customers:
a. POC as a Service: (Proof of Concept)
Benefits:
i.

help decide DX strategy short and long term

ii.

help you form DX vision/mission

iii.

promote DX within your organization

iv.

help check feasibility ad viability

v.

financial potential

vi.

demonstrate concept potential by market/end users feedback

vii.

risk aversion

viii.

decision making for business goals like financial, Growth, Processes, Compliance
Steps:
i.

Brainstorming: Decide transformation Idea, strategy

ii.

Workshop: pros and cons of idea, deciding approach, success factors and criteria

iii.

Consulting: Designing appropriate solution by understanding the customer requirements and design the appropriate solutions. Selection, suggestion of most appropriate Technology for customer as well as companies to gather data and making sense of data

iv.

Technology feasibility Solution implementation and deployment support in collaboration with our global development center and our partners

v.

Stakeholders feedback and next steps
b. Market Research as a Service:
Benefits:
i.

gathering information about target market, customers habits

ii.

disruptive products from deep-tech startups and their potential

iii.

emerging technologies and related use cases

iv.

understand brand perception and feedback

v.

decide product strategies, trends, technology selection, opportunities, and globalization

vi.

eliminate bias and assumptions

vii.

uncover customer needs and strategize the products, target market, Geo
Steps:
i.

Brainstorming: understanding discuss goals, mission, vision, problem statement

ii.

Workshop: Detailing of information available and looking for.

iii.

Collect-Analyse-Compile Data: Scout for related disruptive solutions from deep-tech startups. Conduct primary-secondary analysis of market (b2b, b2c) and customer behaviour, habits, business current and future needs

iv.

Proposal: Proposing data driven strategies, products
We provide total support including technical work for companies in the technology field to meet customer needs, from research, selection, POC, evaluation and domestic introduction.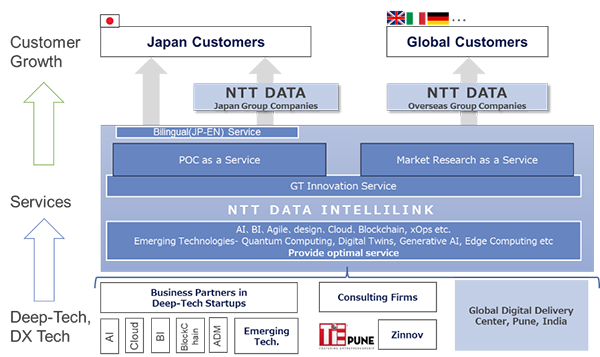 Figure 5: NDIL Open Innovation Ecosystem
We support customer and corporate companies with our local talent available in Japan and with Human resource augmentation using our enormous pool of digital skilled resources available in India offshore. Quick go-to market for our customers possible by utilising our overseas experts. Through our overseas experts, we work on advanced technologies having strong digital focus. We are experienced in working in this local-offshore model for more than 2 decades successfully adding value to our esteemed Customers. INTELLILINK has a bilingual engineer team in Japan. The offshore team is strong in digital technology that can respond globally including Japan.
5. In Conclusion
We strive for customer success, growth and long-term sustainability. We offer end to end services across technologies under our umbrella. Services Includes DX (AI, BI, Cloud…), ET (Quantum computing, Digital Twins, Edge Computing …). This enables our customers access to our service ecosystem for their sustainable, global growth with quality, and speed. We serve for the transformational growth for our customers.
References:
[d]

NDIL-Zinnov combined research paper
Note:

Product names, company names and organization names in this text are trademarks or registered trademarks of each company.
Column: Open Innovation Based Services
Column: Open Innovation Based Services