INTELLILINK Database Quick Migration Service for Oracle
Low-cost, high-quality migration solution that allows you to migrate to Oracle database in as little as 4 weeks
INTELLILINK Database Quick Migration Service for Oracle can migrate database using Oracle product technology with NTT DATA INTELLILINK. From as little as four weeks, we can assist with consolidation of multiple database environments, hardware upgrades, and migrations due to lifetime support deadlines. There are many options for data migration, but you should choose the option carefully because the high-performance method for migration requirements will increase the cost.
This service offers an inexpensive migration method using Data Pump. A low-cost and high-quality migration can be achieved in a short period of time by creating a template for series of responses. We offer solutions tailored to the business needs of customers whether it is a migration from an older database to a more modern database or a migration from on-premises database to the cloud database.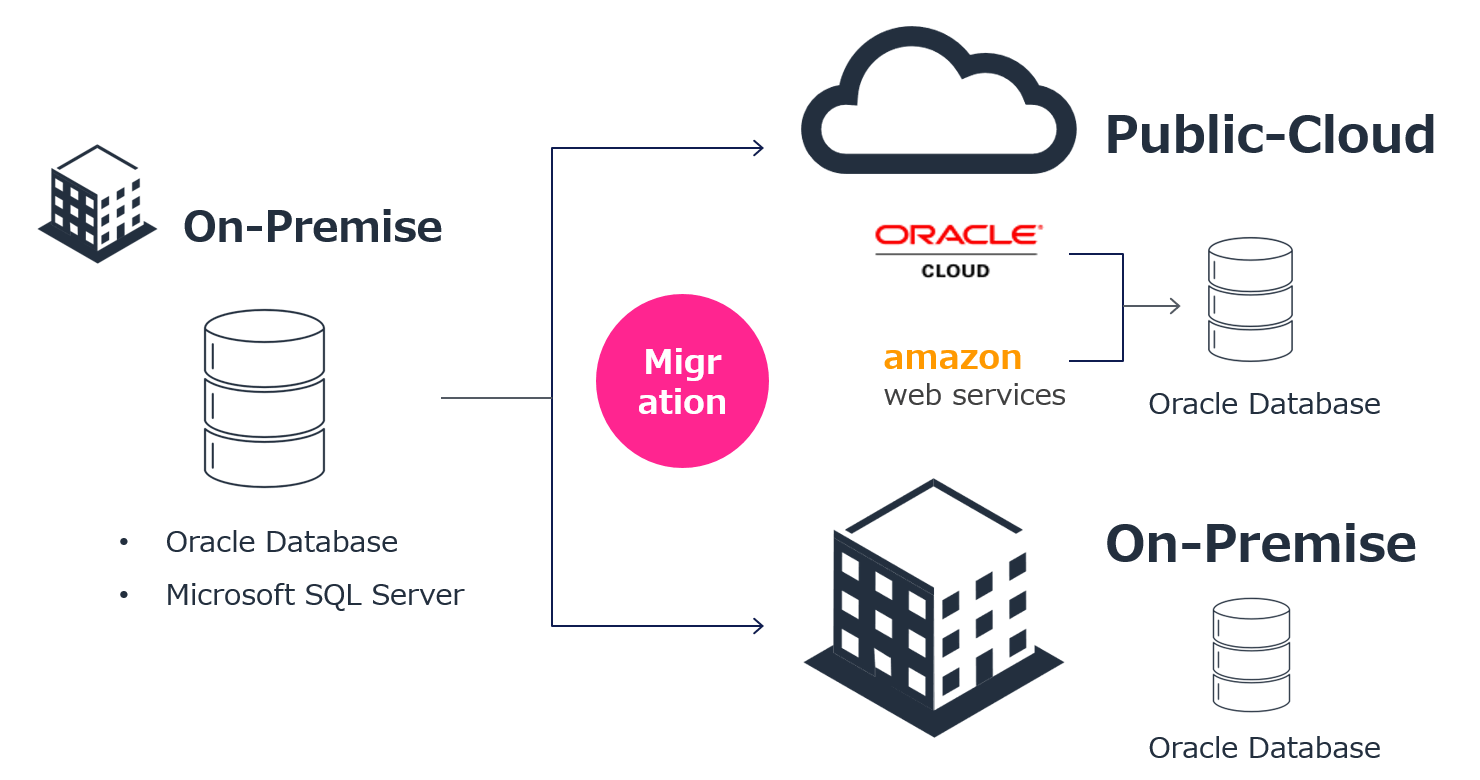 We propose the best option from complex data migration methods
There is a wide range of migration methods for Oracle database such as the old exp/imp method, Data Pump, portable table areas, and Golden Gate. With each successive version, data migration options are becoming more complex, and it is difficult to determine which migration method is the best option. Problems with the database that stores the fundamental data of business operations directly lead to problems with core operations, so it is important to be able to "migrate without any problem in a short period of time with minimal risk.
We offer a variety of migration methods to meet the customer system specifications and requirements. (*This service is based on the Data Pump, but please feel free to contact us for other methods.)
Criteria for selecting a migration method
Downtime
Allowable system downtime
Version, Edition
Version and edition of migration source and destination DB
Database Specifications
Installed OS and DB Block Size, Character Set
Examples of Migration Methods
| Method | Different OS | Different Block Size | Different Character Set | Downtime | Supported Version |
| --- | --- | --- | --- | --- | --- |
| export/import | 〇 | 〇 | 〇 | High | 7.0 or later |
| Data Pump | 〇 | 〇 | 〇 | Medium | 10.1 or later |
| Transportable table area | × | × | × | Medium | 8.1 or later |
| Cross-platform transportable table area | 〇 | × | × | Medium | 10.1 or later |
| Oracle GoldenGate | 〇 | 〇 | 〇 | Minimum | * |
*Depends on the version of source database, so please discuss with us.
Data difference and integration with other systems
It is also necessary to check for consistency issues with the migrated data in addition to considering the migration method. For example, we have seen cases where differences are found when the number of data records and the contents of the actual data are compared before and after the migration and in fact, procedures that must be considered have been overlooked. If the databases are linked from other databases by DBLink, it is also important to note that there is a risk of operation suspension if the order of migration is not organized.
Low-cost data migration achieved using Data Pump in as short as 4 weeks
Price
1,800,000 yen ~
Services
We will help you migrate data from your current environment to the Oracle database of your choice, whether on-premises or in the cloud. (Migration method is Data Pump.) In addition, the data can be migrated from Microsoft SQL Server database to Oracle.
Migration Details
We can help you migrate following data.

Database object
User data (dump file size up to 200 GB)

Please contact us for items that do not fall under the above categories.
Support before and after migration
We provide support from pre-migration verification to establishing procedures according to the customer environment and production work. If any problem occurs during production work, we will assist you in contacting the maintenance contractor.
Service Flow

1. Hearing
Hearing if this service can be provided to the database to be migrated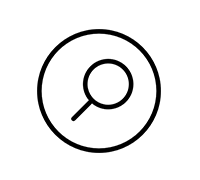 2. Collection of environmental information
Collect information on data size, number of objects, number of data in the current environment using script.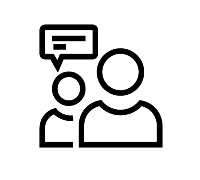 3. Prior meeting
Discuss migration method, schedule, and issues with customer in advance.

4. Work preparation
Create procedures for customer environment.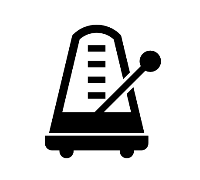 5. Rehearsal
Conduct rehearsal on actual equipment and check migration work and normality (*Please contact us if you have difficulty preparing a verification environment at your end)

6. Handling problems
Handle problems that arise during rehearsal.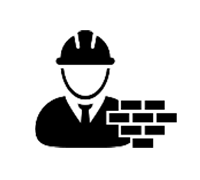 7. Work preparation
After migrating to the production environment, check normality.
Case Studies
INTAGE Healthcare Inc.
Completed migration of Oracle Database, which is the business infrastructure, in about 1/2 the time of the previous migration

Related content
Oracle Solutions

INTELLILINK Database Migration Support Service for Oracle

* These products or services are only available in Japan.
INTELLILINK Database Quick Migration Service for Oracle
INTELLILINK Database Quick Migration Service for Oracle