NOSiDE Inventory Sub System Asset Management
"NOSiDE Inventory Sub System Asset Management" enables terminal security diagnosis, connection control, IT asset management and PC power consumption management based on information obtained from a wide variety of terminal assets in the company.
The integrated functions of endpoint security management, IT asset management, and eco-management contribute to the safe use of client terminals in corporate information systems, which are becoming more diverse and complex with the advancement of IT, increase in performance of terminal devices, and networking. This system provides an integrated endpoint management package that enables verification of proper license usage at business terminals and contributes to economical use of energy.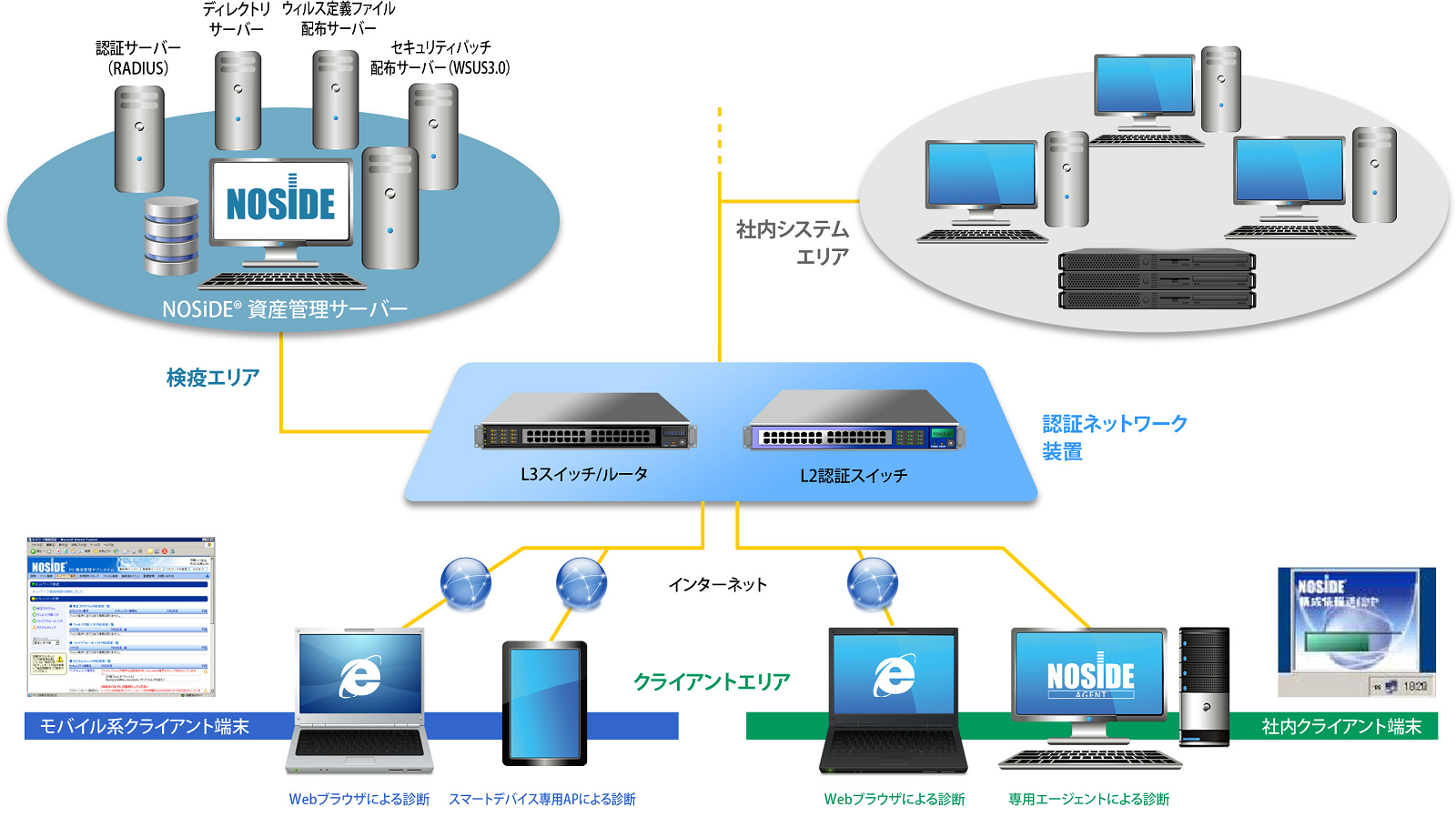 Security Management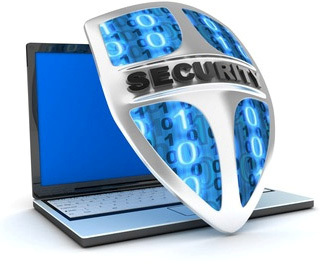 When connecting to the company LAN, information is collected from the terminals and checked against the server's policy information to check and determine the status of client's security measures. The results can be used to immediately apply the latest patches and perform access control (connection control).
This system also allows centralized management of connection authentication logs and security measures status of each client.
IT Asset Management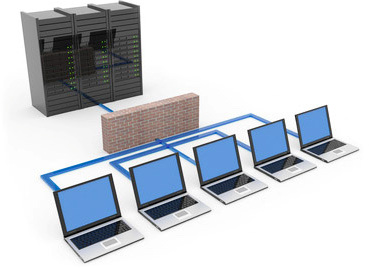 By collecting inventory information (client hardware and software information) comprising computers and registering it in a DB on a management server, the system contributes to the efficiency of IT asset management operations.
Supported Platforms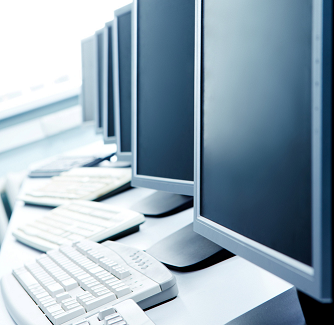 "NOSiDE Inventory Sub System Asset Management" offers a multi-platform solution that can manage servers/clients with the following operating systems—
Server(*1)
Windows Server 2008 / 2008 R2 / 2012 / 2012 R2 / 2016
SQL Server 2008 / 2008 R2 / 2012 / 2014 / 2016
Client
Windows
Windows10 ( x86 / x64 )
Windows8 / 8.1 ( x86 / x64 )
Windows7 ( x86 / x64 )
Windows Vista ( x86 / x64 )
Windows Server 2008 / 2008 R2 /
2012 / 2012 R2( x86 / x64 )
Mac
OS X, macOS(*3)
Smart devices with Android OS
Android OS 2.3, 3.2, 4.0 ~(*3)
Smart devices with iOS(*2)
iOS 7 ~(*3)
Linux
*Available by customization
*1 For the terminal usage application functions, the server platform requires Windows Server 2012 or later versions + .NET Framework 4.5.
For using cloud service integration, ADSF3.0 must be built on Windows Server 2012 R2.
*2 Only cloud service integration is supported for iOS clients.
*3 Contact us for information on compatibility with the latest version.