Scaled Agile Framework SAFe
SAFe Overview
SAFe, developed by Scaled Agile, Inc. ("SAI"), is a framework for scaling Agile. It is a broad body of knowledge that includes guidance on roles, responsibilities, deliverables and activities required to implement agile practices at an enterprise scale. Scalable and configurable, SAFe provides support for small-scale solutions employing 50 to 125 project workers to complex systems requiring thousands of people.
Improve time-to-market, productivity, and quality by combining Lean, Agile, and DevOps principles, practices, and competencies.
Customer-centric approach puts the customer at the center of all decision-making and ensures that solutions are desirable, viable, and sustainable.
SAFe Framework
What is the "technology" used in SAFe?
SAFe is an agile development framework for enterprises.
The "platform" and the people, teams, and concepts that design, build, and support it provide the technical support for the agile development team (Scrum team).
SAFe defines these in strong association with organizations and processes.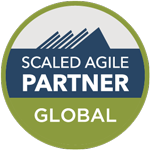 NTT DATA became a "Bronze Partner" of SAI in September 2016, a "Gold Partner" in June 2018, and became the third company in the world and the first Japanese company to be certified as a "Global Transformation Partner" in September 2020 in recognition of its global support system for SAFe.
The NTT DATA Group operates the Global SAFe Community, a group of SPCs belonging to group companies in 14 countries around the world, including Japan. Knowledge in each country is accumulated and utilized mainly through the SPCs to facilitate smooth implementation of SAFe for customers.
Features
We have a large number of professionals with extensive experience in agile implementation/development and system architecture design and implementation.
Based on this experience and knowledge, as well as our track record in large-scale agile development for the financial and manufacturing industries, we continue to support Scrum development in SAFe, as well as the system architecture, which is key to the success of SAFe implementation, to accelerate the success of our customers' SAFe implementations. In order to achieve a successful and comprehensive SAFe implementation, we focus not only on the IT aspect of system architecture but also on the organization and processes that support system architecture.
A wealth of talent and experience to serve as SAFe architects

Assistance in the implementation of technical areas and human resource development in SAFe

Total Solution for Transformation to Promote DX
Along with supporting the implementation of SAFe, we provide assistance in developing a DevOps environment. The combination of the two provides continuous improvement in efficiency and reliable results.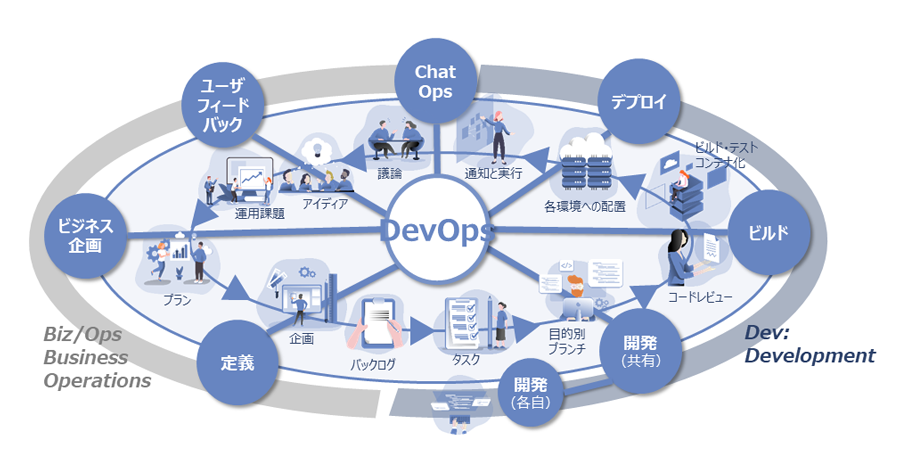 Related content
Agile/DevOps

Agile Development Training Services

Scaled Agile, Inc. official page (external link)

* These products or services are only available in Japan.
Scaled Agile Framework SAFe
Scaled Agile Framework SAFe