INTELLILINK-Managed Services for Oracle
This is an annual contract service wherein we provide remote support for "system operations (monitoring of system events, planning and execution of maintenance and other operations, cost management when using pay-as-you-go cloud services) and system maintenance (management and response to system issues and incidents)" of DB systems built on Oracle Cloud, on behalf of the client. *We can also provide services for on-premises DB systems.
Starting with help desk and system monitoring, our experienced support engineers provide all the required assistance to help our clients optimize their cloud operations. We also offer advanced support such as detecting system anomalies and proactively reporting and advising on countermeasures to prevent incidents before they occur.
Support for optimal system operation
Through our Managed Services, we provide proactive reporting and consultation to our clients to help them optimize the operation of their cloud-based systems.
---
Cloud cost optimization
Failure to start/stop systems or inadvertent resource additions may result in higher-than-expected costs in cloud utilization. We can manage your cloud usage on your behalf, which will allow you to prevent unnecessary costs and make optimized use of resources.
Improved system performance
Through OCI operations, we assess the current state of operation and advise on areas for improvement, which enables our clients to optimize the performance of their database systems.
---
Engineers with thorough knowledge of Oracle Database
All the required technical support is provided by our engineers, who are extensively experienced in handling large-scale, mission-critical projects, from on-premises to cloud (OCI).
*No. 1 in the number of OCI professionals. Winner of "Oracle Certification Award 2021"
Our support center provides prompt incident response and has been commended by Oracle as a partner that provides high quality support.
Features of INTELLILINK-Managed Services for Oracle
---
High quality incident support
Engineers at our award-winning support center are highly skilled in providing incident support.
Operational support by experienced engineers
Our engineers providing operational support have an extensive experience and knowledge of a wide variety of Oracle products, from traditional on-premises to cloud computing.
Visualization of system operation and advice for stable operation
We provide monthly updates on system resource (CPU, memory, etc.) usage and advice for stable operations.
---
In addition, since management of usage status is an important operational element of pay-as-you-go cloud system, we check the usage status to assist in planned cloud usage.
---
We provide seamless support in design, construction and migration tasks for IT infrastructure employing Oracle Cloud, as well as in managed services (monitoring, maintenance support and operational support).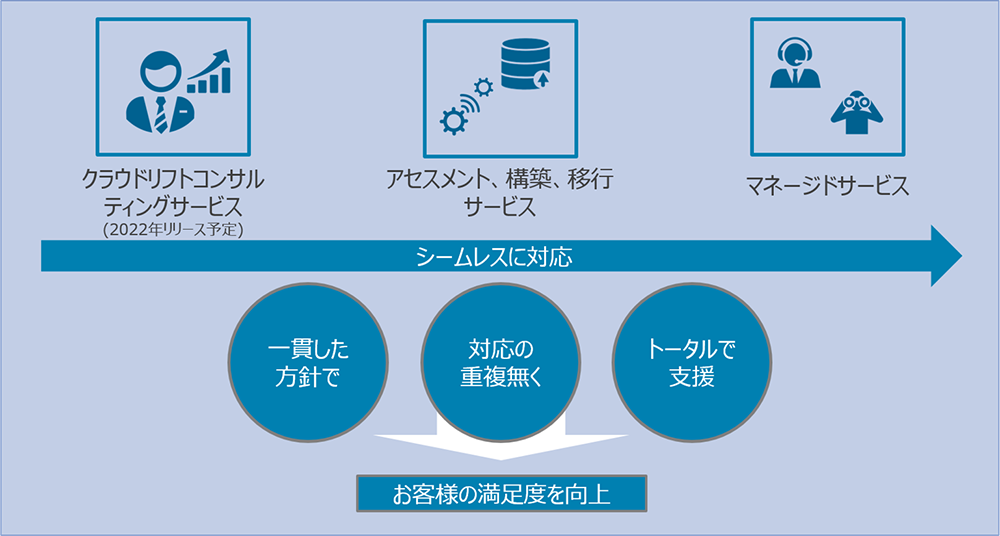 Service Configuration (Conceptual Diagram)

Service Menu
Classification
Service Name
Service Elements
Overview
Standard
Help desk
Help desk
Single point of contact for clients. We offer centralized point of contact for acceptance and discussion of service related queries.
Basic Maintenance Service
DB System Operation Monitoring
We remotely monitor the service target system. We monitor the resource usage, and in the event of alert, we detect and report the alert to the customer. (The incident can be resolved automatically by pre-organized flow.)
Report and advice
We provide monthly reports of the service target systems. In addition, we also give proposal for improvements based on the operational status of the system.
(1) Operational status (resource utilization, monitoring alerts, and results of routine tasks)
(2) Progress of cloud usage fee (volume)
(3) Reporting of cloud maintenance information
(4) List of incidents
Problem and incident support
Incident resolution
When a problem or incident occurs, our support engineers register the inquiry to Oracle Support and handle it till it is resolved.
Our support engineers help shorten the time of incident resolution by taking action to resolve own issues when deemed necessary.
Optional
Individual maintenance service
System asset management
We support the implementation of IT Service Management (ITSM) to manage the stable operation and continuous improvement of the service target systems. We assist in managing the components of the system (such as cloud services, tenants, tenant SW) as well as managing changes to components (such as patch application, setting value change) and their execution.
Document maintenance agent
We check for the impact of functional enhancements and changes on the cloud service side on operational procedures and tools, and perform maintenance as necessary.
Professional Services
Remote DBA
We execute the operations (scheduled and ad-hoc) that occur on the target system remotely.
Version upgrade and patch application agent
We provide flexible support to meet customer needs, including verification of patch application, patch application planning and implementation n our environment.
Advanced incident resolution
In order to maximize the value of higher-level support service(*) for mission-critical applications provided by Oracle, we assign a manager in addition to the regular incident resolution support service to provide support in strong collaboration with Oracle.
*Advanced Customer Services - Cloud Professional Services
*Customization is also possible according to customer needs and requirements.
---
Please feel free to contact us if you would like to request materials, ask questions, or get a quote for INTELLILINK Managed Services for Oracle.
---
Material Download
---
* These products or services are only available in Japan.
INTELLILINK-Managed Services for Oracle (Oracle Database)
INTELLILINK-Managed Services for Oracle (Oracle Database)