Oracle Solutions
NTT DATA INTELLILINK provides one-stop services according to the system life cycle, from consultation and quotation for the installation of Oracle products such as Oracle Database, Oracle Engineered System, and Oracle Cloud, to installation assistance and product support.
We also support the implementation of more optimal systems by using actual equipment installed in our Oracle Engineered Systems Lab and measuring the effectiveness of the system prior to implementation.
Oracle Solution & Service
We assist customers in selecting the most suitable system and maximizing the implementation effect, from Oracle Database to Engineered System and Cloud, by utilizing our expertise acquired through the joint support center established within Oracle and technical verification before product shipment.
Let NTT DATA INTELLILINK Corporation purchase your Oracle products!
We sell all Oracle products except ERP-related products. We respond promptly to customer requests, from consultations regarding product installation to giving quotation and issuing license.
Main Products
*We also have other products.
Oracle Engineered Systems Lab
We have installed Oracle Engineered Systems products in our adjoining Oracle Engineered Systems Lab to assist customers in selecting the optimum IT system infrastructure.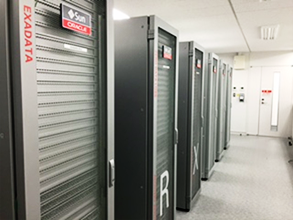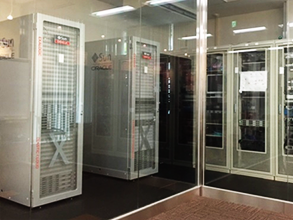 In the Oracle Engineered Systems Lab, we have actively installed products that are rarely tested in Japan, such as the Oracle Big Data Appliance and the Zero Data Loss Recovery Appliance, in addition to representative products such as the Oracle Exadata Database Machine, and we support system optimization through "Proof of Concept" (PoC) services that conduct preliminary verification using these actual machines.
⇒ For "Proof of Concept" (PoC) services, seehere
Contact
We accept inquiries about Oracle products at any time.
Please feel free to contact us.
Inquiry through e-mail
You can send e-mail to discuss your need and we will respond to your inquiry by e-mail.
Please note that we may call you depending on the nature of your consultation.
Inquiry by phone
You can also call us to discuss your needs.
TEL: 03-5843-6897
Hours: Weekdays 10:00-18:00 (except national holidays and New Year holidays)