INTELLILINK Data Visualization Experience Service for OCI
You can find the use of large amount of data in Excel or CSV files from the experience.
What is the Data Visualization Experience Service by Oracle Analytics Cloud?
This is the experience service using Oracle Analytics Cloud for those considering data visualization.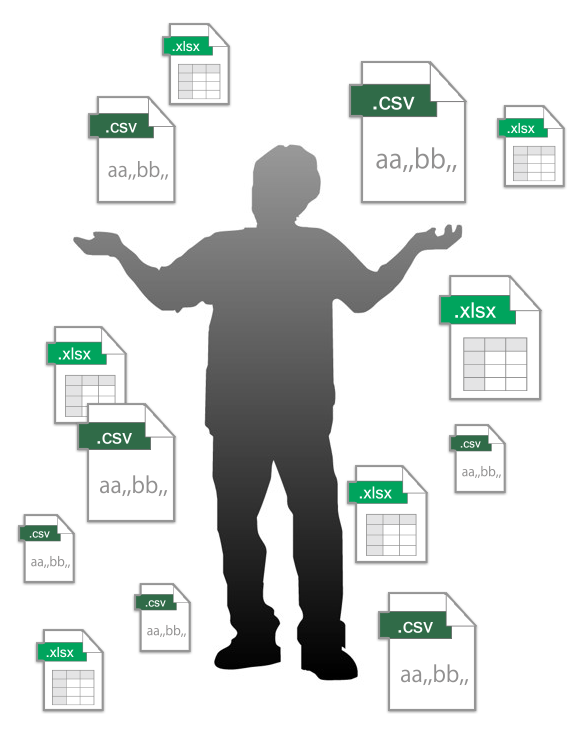 If you are considering activities for data utilization and visualization
If you want to check what kind of output you can see after visualization
If you are looking for the right way to utilize the cloud
Data Visualization Experience Service
Experience less burden of analyzing daily business data!
We provide a service that enables customers to focus on analysis by reducing the burden of analyzing various daily business data through data visualization.
Oracle Autonomous Database Warehouse Cloud (ADW) and Oracle Analytics Cloud are the platforms for business data visualization solution.
This is an experience service that allows customers to analyze data for one monthwho want to start using data in the future.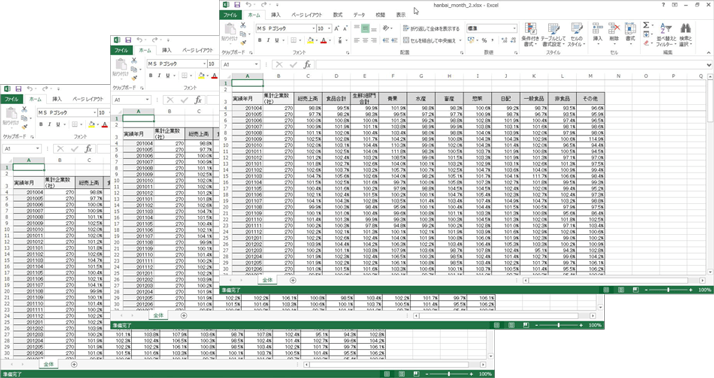 This is an experience service using which you can visualize your business data easily!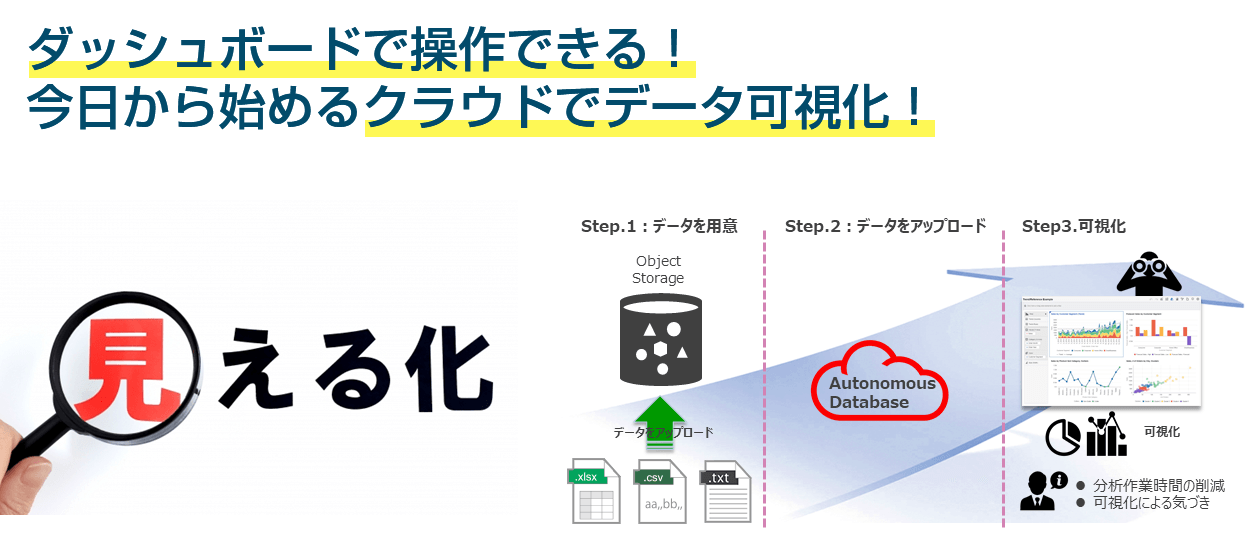 Data visualization experience service for as little as 200,000 yen ~
We provide an environment where you can visualize data from Excel and CSV files, and experience simple analysis operations (such as graphing, dicing).
Please prepare the data you want to analyze for visualization. Load that data into the ADW + Oracle Analytics cloud environment. You can experience reporting and analysis operation for one month for 200,000 yen onwards.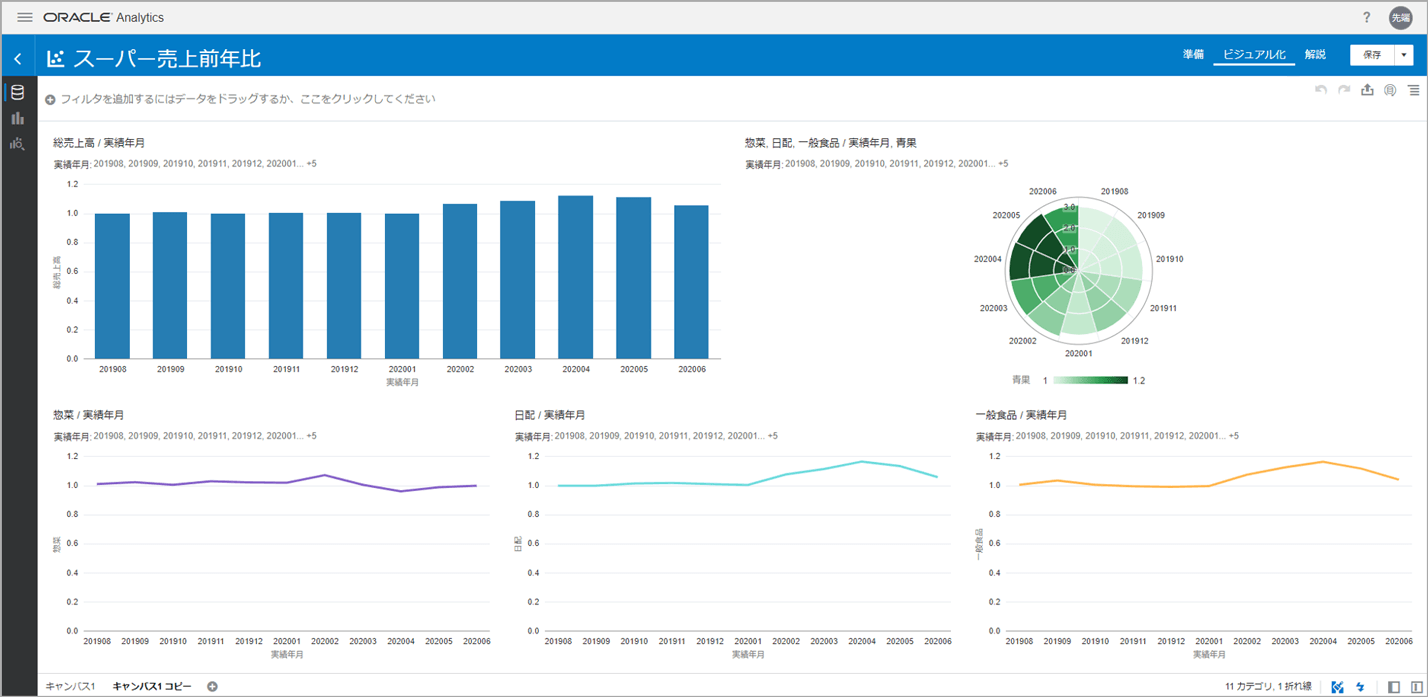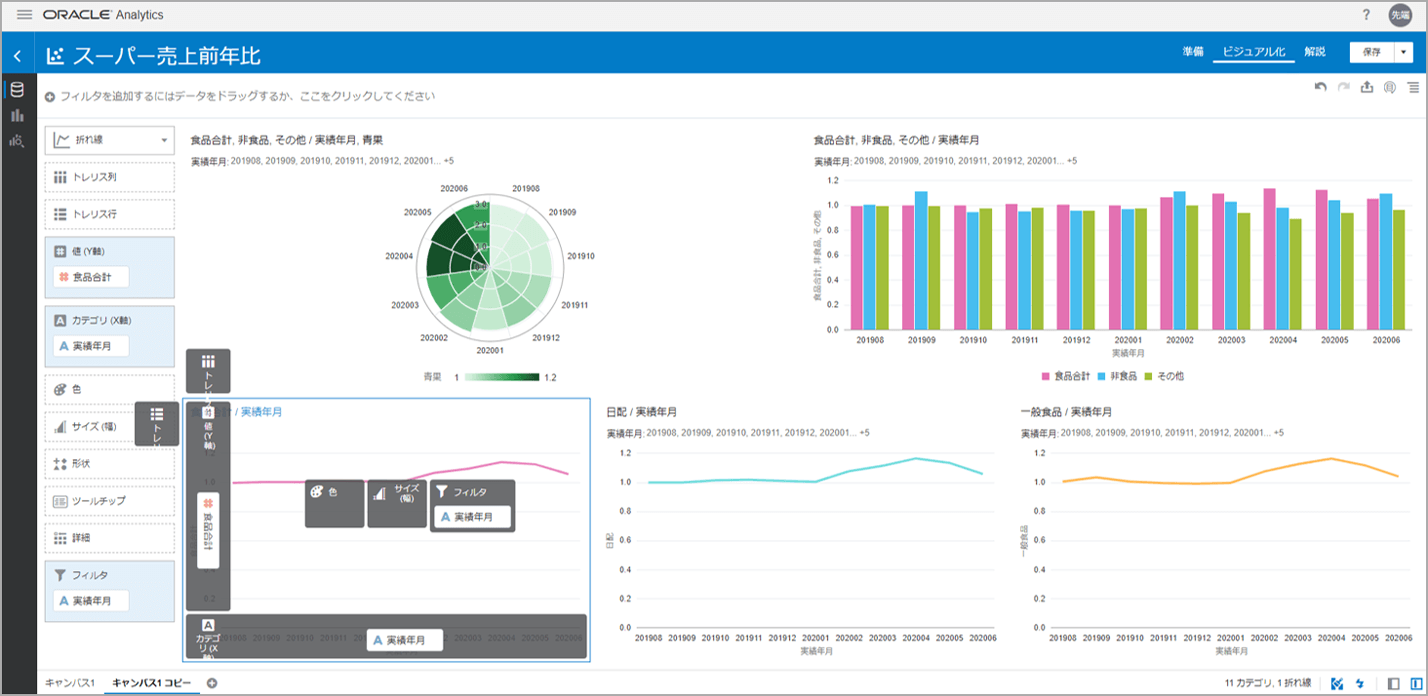 Contact
Since each customer has different system contents, please contact our sales representative for details.
Material Download
[Introductory Material] INTELLILINK Data Visualization Experience Service for OCI (PDF: 2 pages, 1.10MB)